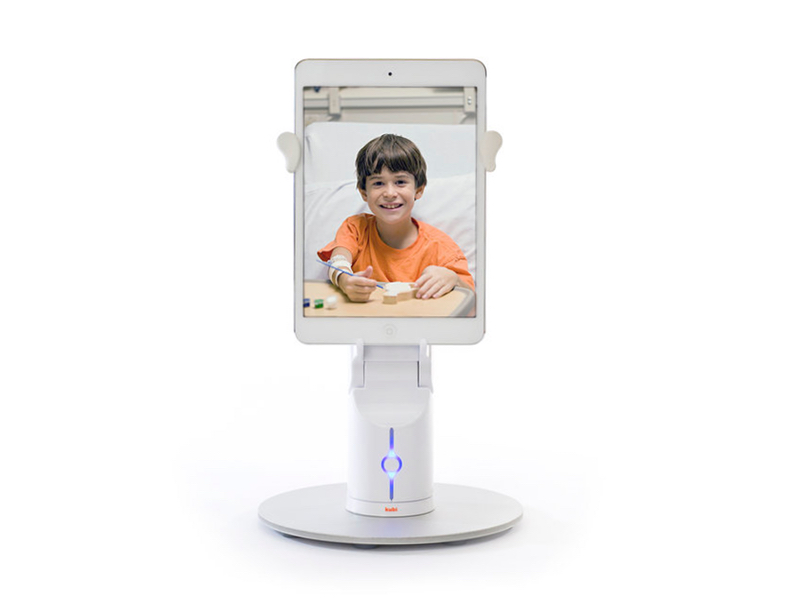 Kubi
Ideal for conference rooms, offices, kitchens, and any space where people congregate. Access Kubi from anywhere in the world via an internet-connected smartphone or computer.
Kubi from Revolve Robotics provides a teleconference experience through the Kubi video-optimised interface or your favourite teleconference application.
Kubi's head swivels 300 degrees and can tilt up or down as it does. This allows you to communicate directly with people in the room, swivel to view a screen or board, or just stare out the window to enjoy the view!
The Kubi Standard requires a tablet (iOS, Android or Windows). It comes with a USB charger. The additional audio kit is $445.